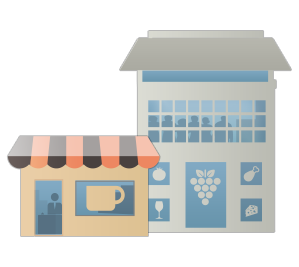 Retail connectivity
  -  Multiple 4G/5G connections
  -  Bonding w/ seamless carrier switching
  -  Credit card processor backup
  -  VPN passthrough
  -  High-capacity Internet backup
  -  Ethernet LAN
  -  WiFi w/ up to 4 SSIDs
  -  Systems monitoring
  -  System alerts
  -  Cloud management
  -  Usage statistics
WAAV means reliable connectivity  
WAAV AirBox Cellular Routers are designed to be seamless Internet connections. They can be used to keep your systems up and running. And keep your business up and running with zero interruption.
Seamless connectivity for any credit card processor  
Don't put up a cash only sign ever again. Keep your POS machines online with WAAV's seamless connectivity.
Seamless connectivity for site to site VPNs  
Keep your locations connected when landlines fail. The Bonded AirBox can make a seamless handover between landlines and multiple cellular carriers. An existing VPN tunnel will be able to seamless go over both landline and cellular.
Multiple 4G/5G cellular connections  
The AirBox utilizes multiple cellular Internet connections to give users more bandwidth. The application only sees a single ethernet or WiFi network and the balancing is done "behind the scenes."