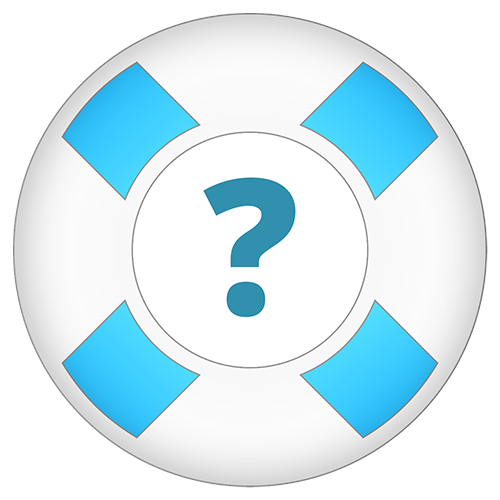 Support Plan Features
Basic Support
Support Plan
Telephone Support (9:30 am - 6:30pm ET)
Available for the first 30 days after the purchase of a new AirBox cellular router.
Continuous Firmware Updates
Purchased Individually
Priority handling of issues
Not Available
Remote Diagnostics & Router Configuration
Not Available
Online Documentation
Free parts and labor if a product is found to be defective
Available for the first 30 days after the purchase of a new AirBox cellular router.
Immediate replacement of router if defective
Not Available
Free shipping to/from the customer for repair/replacement
Free Return Shipping Only
Email Support
1-2 Business day response
Same day
How to contact WAAV for support
  -  888-GET-WAAV (438-9228)
If you are a current WAAV customer, please have the following information ready before you call our support technicians:
  -  Your name and company name.
  -  The MTN and Router ID or serial number of your AirBox. This can be found on the bottom or front of your router.
  -  The issue at hand and how long you have been having problems with your device.
WAAV Technical Support Plan
When a customer purchases an annual technical support plan, he or she receives any new software enhancements released for their model router during the course of the year free of charge. This includes firmware updates for the AirBox hardware as well as updates and improvements to Control Room (Online Remote Management and Fleet Tracking software).
Money-Back Guarantee and Returned Merchandise Policy
If, for any reason, the customer desires to return the product (up to one AirBox product including any accessories), WAAV will refund the purchase price to the customer if the product is returned within ten days of the shipping date. If the customer returns the product for a refund after this ten day period but still within 30 days, then the customer will be charged a twenty percent restocking fee. WAAV will only refund the customer if all original materials are returned to the company's main office. Returns can only be credited to the original credit card that was used to purchase the product or by check. If the product is damaged while in transit to the customer, both the shipping company and WAAV should be immediately notified, and WAAV will replace the product free of charge. If the product is damaged after arrival, then WAAV cannot be held responsible. The customer may make use of any support plan features for the first 30 days, including full telephone support.
To return the product for a refund, the customer must notify WAAV within 10 calendar days of receipt to request a Returned Merchandise Authorization (RMA) number to avoid any restocking fee. Otherwise, the customer must notify WAAV within 30 calendar days to request a Returned Merchandise Authorization (RMA) number, and there will be a 20% restocking fee. WAAV must receive the unit and all peripherals with 10 days of insurance of an RMA number.
Note that there may be a cancellation fee from the network provider if not canceled within the initial 10-day period. Some carriers may allow either 14 days or 30 days from the date of activation, which could be earlier than the initial shipping date. WAAV maintains its standard 1-year warranty after the initial 30-days.