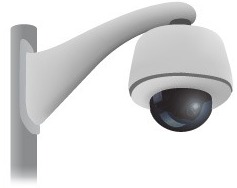 Connectivity for security
  -  Fixed remote or mobile
  -  Multiple 4G/5G connections
  -  Bonding w/ seamless carrier switching
  -  VPN passthrough
  -  Ethernet LAN
  -  WiFi w/ up to 4 SSIDs
  -  GPS location
  -  Systems monitoring
  -  System alerts
  -  Cloud management
  -  Usage statistics
Remote, in-vehicle, and backup connectivity  
WAAV's AirBox allows users to view a live video feed over the existing cellular infrastructure. By using existing infrastructure, you lower costs and can quickly deploy anywhere there is cellular service.
Live video from:
  -  Moving vehicles
  -  Remote pole mounted cameras
  -  Temporary locations
  -  Roadside traffic cameras
  -  Portable equipment
Multiple connections  
WAAV's AirBoxes are offered with either a single cellular connection or multiple cellular connections. Multiple connections can be used to provide additional bandwidth to accommodate many users as well as increase coverage by using multiple carriers. There are two different types of multiple connection solutions known as bonding and load balancing.
Bonding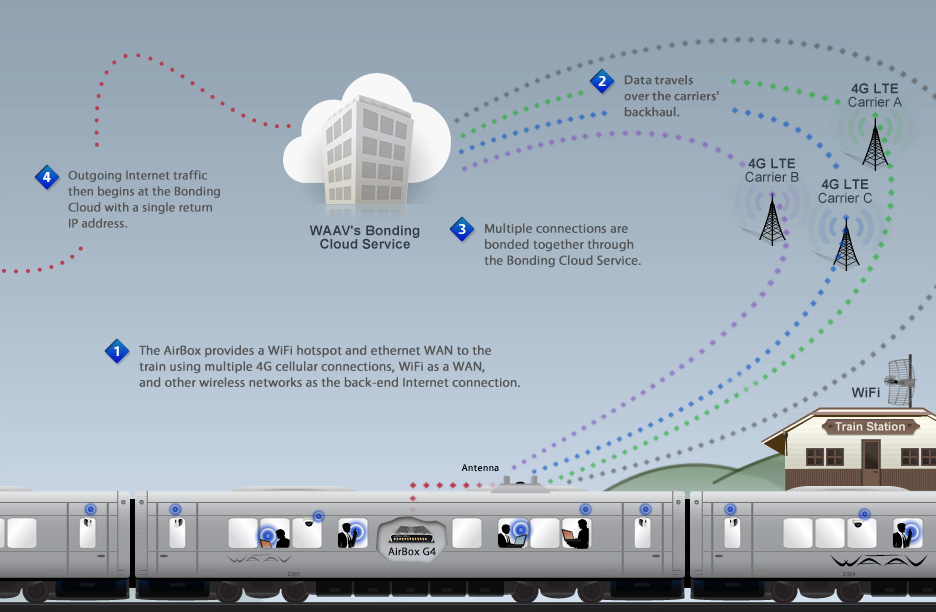 Weatherproof Camera System
AirBox cellular routers can be placed in a NEMA enclosure to deploy a weatherproof camera system virtually anywhere. This is a great solution for traffic cameras, remote construction site monitoring, copper theft prevention, and much more.
In-Vehicle Camera System
The AirBox is a great way to view real-time video from moving vehicles such as buses, trains, police cruisers, etc. The AirBox is compatible with most existing IP cameras and surveillance DVR's. For non IP cameras, an IP encoder converts the analog video signal to IP (Internet Protocol) to be sent out over the cellular data network. The cellular connection is always on which allows users to set event alarms such as motion detection available on many IP cameras.
Connection Persistence
Have the peace of mind to know that each cellular link is connected and passing data traffic properly. The AirBox constantly checks to make sure the cellular connections are active. If the AirBox detects a failure, it automatically takes steps to reconnect and send/receive data. Why waste time with unnecessary support calls?
GPS fleet management  
In addition to providing Internet access for passengers, optional GPS fleet management software allows operators to track their vehicles in real-time. Users can view all vehicles at once or zoom in on a specific vehicle and see details such as speed, number of users, etc.
Related products
AirBox X1n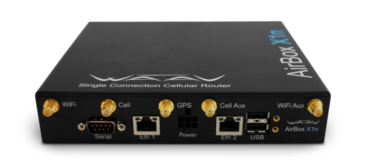 Single Connection Cellular Router
AirBox XA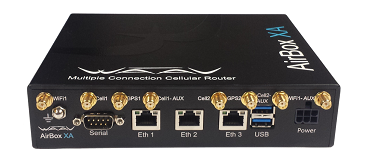 Multiple Connection Cellular Router
Control Room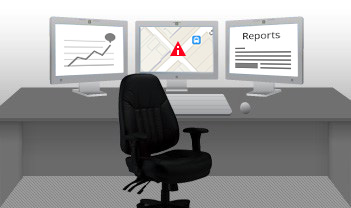 Cloud monitoring & management